Vellir #18 → The 20 hour crypto challenge: Part V
Part five of Project Vellir's 20 hour crypto challenge... The summer reading list for the crypto curious!
Last week we covered identity, DeFi, disinformation and how to get started with crypto. This week, in the fifth part of our crypto challenge, we're going deeper down the rabbithole.
Let's get to it…
---
Hour sixteen
A thought experiment… Are blockchains like businesses or nations?
Nick Hotz from Arca takes us through it in a thought provoking article from earlier this year. (Skip the first few paras down to the main article).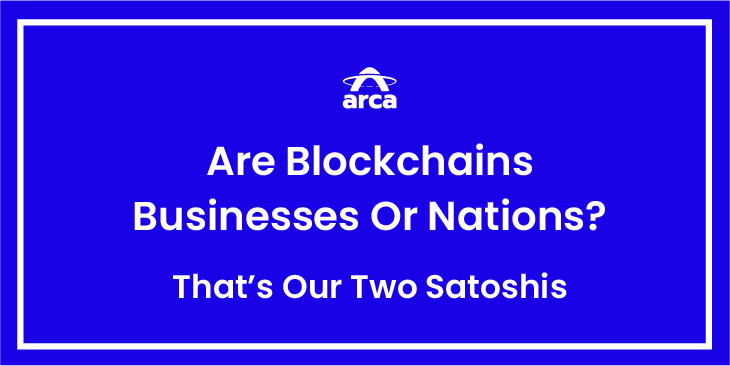 Hour seventeen
The metaverse has become a loaded term, not least since Facebook's rebranding to Meta last year. Matthew Ball is the pre-eminent expert on all things metaverse, including how this broad space links to crypto. This conversation with Patrick O'Shaughnessy is well worth your time, and if you're really keen, you could pick up his very recent book.
Hour eighteen
Another broad interview, this time with Yat Siu, Chairman of Animoca Brands. Animoca's heritage is in gaming, but has become well known for its broader investment strategy in the space. Yat Siu offers an interesting intellectual case for blockchain technology, and introduces the term 'universal basic equity', which we will be returning to in a future Vellir post. Well worth a watch.
---
We hope you found this set of materials interesting and thought provoking. Next week we'll be providing the summary slides which we hope will be a useful bookend to the process.
If you haven't already, please sign up the community for future Vellir posts.